5. Juli 2019
News & interessantes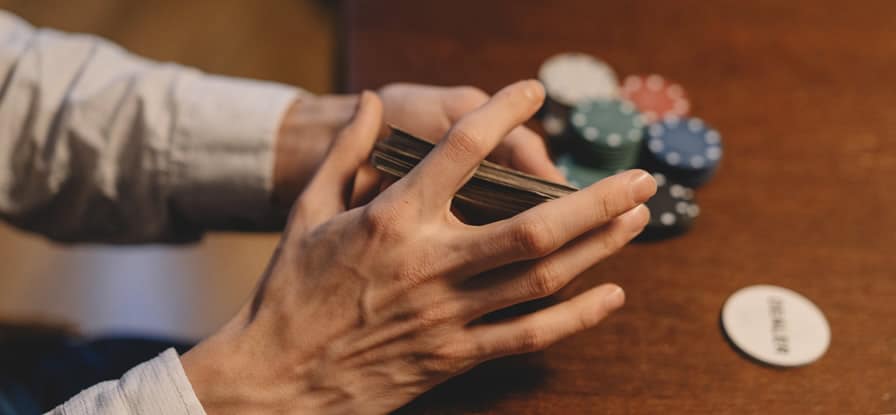 Der bekannteste Verein in Nürnberg ist ohne jeden Zweifel der 1. FC Nürnberg, der im Fußball auf Torejagd geht. Überregional weniger bekannt ist dagegen der Card Club Nürnberg, der im Herzen von Nürnberg nur unweit von dem Rosenaupark entfernt liegt. Dort finden regelmäßig Pokerturniere statt, bei denen die Teilnehmer voll auf ihre Kosten kommen und attraktive Preise gewinnen können. Doch was unterscheidet den Card Club Nürnberg von einer herkömmlichen Spielhalle und wo können Pokerspieler in Nürnberg ihr Hobby sonst noch ausleben? Die Antworten auf diese Fragen gibt es in dem folgenden Beitrag.
Was unterscheidet den Card Club Nürnberg von einer Spielhalle
Im Gegensatz zu einem Spielcasino oder einer Spielhalle dreht sich in dem Card Club alles um Poker. Andere Glücksspiele wie Roulette, Blackjack oder Spielautomaten sucht man in den Räumlichkeiten des Pokervereins somit vergeblich. Das Ziel des Vereins ist die Förderung des Pokersports, um dessen Ruf hierzulande ein wenig zu verbessern. Zu diesem Zweck stehen in dem Vereinsheim zahlreiche Pokertische für bis zu zwölf Spieler zur Verfügung. Von den regelmäßigen Treffen profitieren sowohl Einsteiger als auch Fortgeschrittene. Denn diese können dabei eine Menge lernen, was dabei hilft, das Pokerspiel besser zu verstehen.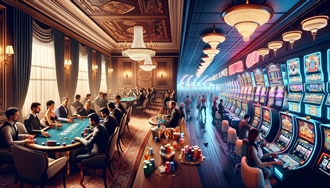 Darüber hinaus richtet der Card Club Nürnberg regelmäßige Pokerturniere aus, an denen jeder Poker-Interessierte teilnehmen kann. Und auch eine interne Meisterschaft wird in dem Pokerverein ausgespielt. Natürlich um herauszufinden, welcher Spieler der beste in Nürnberg ist. Die Turniere werden stets von einem erfahrenen Dealer überwacht. Bevorzugt werden die Varianten Texas Hold'em und Omaha Hold'em gespielt. Die Buy-ins, die für Teilnahme an einem Turnier entrichtet werden müssen, betragen in der Regel zwischen 30 und 60 Euro. Auf diese Weise kommt, je nach Teilnehmerzahl, ein attraktiver Gewinn zustande. Der Card Club in Nürnberg ist allerdings nicht die einzige Anlaufstelle, wo Pokerspieler aus der Region auf ihre Kosten kommen. Mehr Infos dazu auf der Facebook-Seite des Clubs.
Weitere Pokerclubs im Raum Nürnberg
Pokerspieler aus Nürnberg und der Umgebung treffen sich nicht nur in dem Card Club Nürnberg, sondern auch im River Card Club in Fürth wird regelmäßig gepokert. Auch in den Räumlichkeiten des River Card Club am Riedäckerweg finden regelmäßig Turniere statt, an denen auch Anfänger teilnehmen können. Damit die Teilnehmer während der versorgt sind, stellt der Verein diesen bei jedem Turnier ein warmes Buffet zur Verfügung. Auch darum sind die Turniere des Vereins immer schnell ausgebucht. Weshalb interessierte Pokerfans sich ihren Platz im Vorfeld reservieren sollten. Denn die Mitglieder des Pokervereins freuen sich immer über frische Gesichter, sodass die Tür des Vereins jedem Poker-Fan offensteht.
Wie der Card Club Nürnberg spielt auch der River Card Club eine interne Meisterschaft aus. Zudem wird jeden Monat ein Spieler zum "Player of the Month" gewählt. Sowie am Ende eines Jahres der "Player of the Year". Doch auch abseits der Pokervereine in Nürnberg und der Umgebung erfreut sich das Pokerspiel einer großen Beliebtheit. Der erfolgreichste Pokerspieler aus Nürnberg ist Serok Kilic, der Cash-Games nicht mit eingerechnet, Gewinne in der Höhe von 145.399,00 Euro erzielen konnte. Doch auch Markus Lehner konnte insgesamt 113.696,00 Euro beim Poker spielen gewinnen, wozu noch die Einnahmen aus Cash-Games kommen.
Poker liegt aktuell voll im Trend
Die Geschichte des Pokerspiels reicht zurück bis in das 16. Jahrhundert und basiert auch einem Spiel namens Poque oder Poch. Dieses wurde während des 16. Jahrhunderts unter anderem in Deutschland und Frankreich gespielt, bevor der Begriff Poker um 1836 erstmals auftauchte. In der Folge gelangte das Kartenspiel durch französische Einwanderer auch in den USA zu einer großen Beliebtheit und mit der Zeit entwickelten sich verschiedene Varianten. Die beliebteste Pokervariante ist unter dem Namen Texas Hold'em bekannt und erfreut sich unter Spielern auf der ganzen Welt einer großen Beliebtheit.
Diese messen sich heutzutage oftmals über das Internet miteinander oder nehmen an Turnieren teil, bei denen es um hohe Preisgelder geht. Darüber hinaus können nicht nur Pokerfreunde des Card Club Nürnberg, sondern auch alle anderen in einigen bayrischen Spielhallen pokern, die sich zumeist in Vororten befinden. Denn während sportliche Turniere, bei denen es um Sachpreise geht, legal stattfinden dürfen, ist die Ausrichtung von Pokerturnieren, bei denen Geld auf dem Spiel steht, nur in Casinos und Spielbanken gestattet.